Company Profile
Beijing (China), based prestigious company, Wuxi Shenxi Bearing Manufacturing Co.,Ltd., is earning huge praises from both national and international customers for serving unparalleled quality of Industrial Bearings. We offer Bearings in various types such as Cylindrical Roller Bearing, Taper Roller Bearing, Ball Bearing, Stainless Steel Bearings, Wheel Bearings and much more. Having diverse operating speed limits, Bearings we offer are designed by us depending on the directions of the forces they are needed to support. The production space of our business unit is big and well-installed with several kinds of latest machines. These machines are periodically oiled by professionals to avoid hassles during production work.
It was the year 1983 when our president, Mr. Wang entered into bearing business. The factory Wuxi Shenxi Bearing Manufacturing Co., Ltd. for manufacturing spherical rollers parts was established in the year 2006. We had supplied spherical rollers to FAG, TWB, etc., and build reputation in bearings parts industry. As the market for spherical rollers developed, the company opened more factories to fulfil the increasing demand for taper roller bearings, pillow block bearings, SXM spherical roller bearings and deep groove ball bearings. SXM manufactures and controls the quality of SXM bearings in its plant, warehouses and test centers in Wuxi, Shandong and Wafangdian.
From the year 2015, SXM started to learn more about the field of terminal industry and for that SXM engineers started visiting customer factories once in a year in order to better understand the real working condition of the bearings and special requirements. Combining the understanding with the material and processing technology, SXM started successfully developing industry specific bearings for mining industry, pellet mill, paper-making and rolling mill factory. SXM bearings replaced many bearings from international brands, that saved customers a lot of money. By 2020, SXM became a heavy duty machinery solution provider.
SXM with a focus to expand its wings to international markets started participating in domestic and international industry and hardware exhibitions. These exhibitions greatly helped in improving the brand effect in the bearing industry. The company got orders from overseas customers and started exporting bearings to Europe, Middle East, South America and Southeast Asia.
The overseas team of SXM comprises 15 professionals, five of them are dedicated to get domestic sales, while three of them focus on Russian sales. All professionals at SXM abide to the philosophy of the company, that is to provide valuable products and customer satisfaction first. The long team goal of the company is to provide qualified products, prompt deliveries and efficient sale service. Lets get ROLLING WITH SXM, ROLLING ON THE EARTH.
SXM is ISO, CE, etc., company is successfully registered in China, Turkey, Germany, Vietnam and other countries.

Application Areas
Industrial Bearings offered by us function exceptionally well in extreme conditions. These are designed and developed by our reputed company taking into use quality-tested materials and advance machines. Diverse Bearings offered by our company have different operating speeds and load capacity. Low maintenance and long serving are two factors which makes our offered line of Spherical Roller Bearing, Roller Bearing, Ball Roller Bearing, etc., perfect to be used in below mentioned areas:
Aerospace Wing Actuators
Anemometer
ATMs & Card Readers
Aviation Cargo Systems
Bicycles
Commercial Blenders
Dental Hand Tools
Electrical Motors
Engines
Escalators and Elevators
Fishing Reels
Flight Support Systems
Flow Meters
Thermal Imaging Cameras
Industrial Fans & Blower
Elevators & Escalators
Paper & Pulp
Mining
Textile Industry

Galvanometers
Gas Engine Pull Start Assembly
Gas Meters
Gas Powered Motors
Hydraulic Cylinders
Power Hand Tools
Printing Rollers
Roller Doors
Scissor & Platform Lifts
Sensors & Potentiometers
Solar Panels Actuators
Stage Lighting
Surveillance Systems
Transportation Turnstile Gates
Aggregate & Concrete
Forests & Woods
Metal Processing
Gear box & Reducers




Basic Information of Wuxi Shenxi Bearing Manufacturing Co.,Ltd.
| | |
| --- | --- |
| Nature of Business | Exporter, Manufacturer & Supplier |
| Year of Establishment | 2007 |
| No. of Employees | 70 |
| No. of Engineers | 5 |
| No. of Designers | 5 |
| Production Type | Semi-Automatic |
| Original Equipment Manufacturer | Yes |
| Warehousing Facility | Yes |
| Product Specialization | The inside Diameter of our Bearing is available from 50mm to 1180mm 22300, 22200 ,23000 23100, 24100, 24000, 23200 & 23900 series |
| Customization Facility | Yes |
| Capital in Dollars | USD 166,000 |
| Sales Volume | USD 2,000,000 |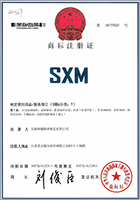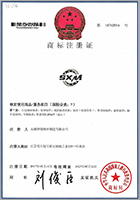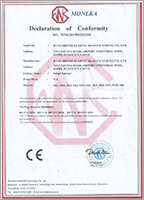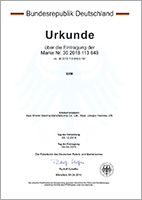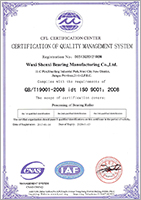 SXM Angular Contact Ball Bearing catalog

SXM Deep Groove Ball Bearing Catalog

SXM Pillow Block Bearing

SXM Rolling Mill Bearing

SXM Spherical Roller Bearing Catalogue

SXM Taper Roller Bearing Catalog